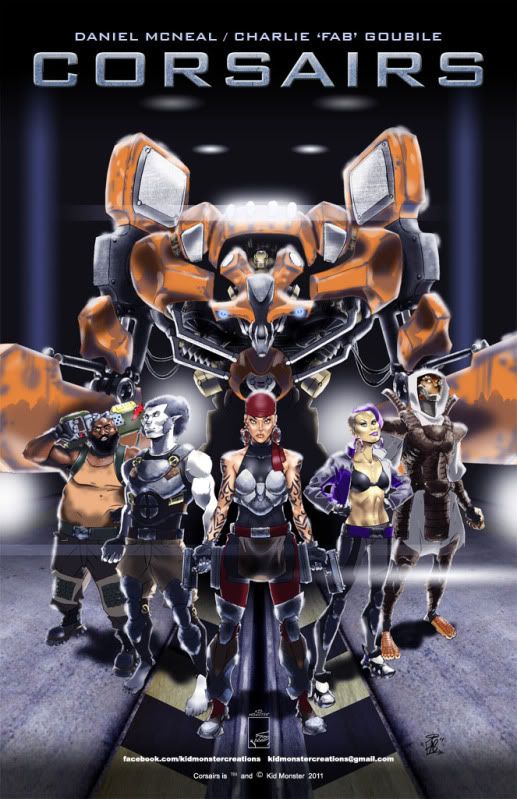 Blacksuperhero.com and Kid Monster are teaming up to have a Corsairs Draw-Off!

Character references of the Hammerhead Pirate Crew have been provided. The winner will receive a free, signed copy of the Corsairs prologue book coming out next year. The winner will also have their art featured in the prologue book along with 3 other runner-ups. More prizes will be added as the deadline approaches so stay tuned!

The deadline for submissions is March 1st, 2012. BSH members can post their submissions on the designated thread, other's can email their submissions to kidmonstercreations@gmail.com. Regular comic book size and keep it PG-13.
Drawing references can be found below or by
clicking here.
LARUE - SHIP CAPTAIN



KAHTH - NAVIGATOR/WARRIOR MONK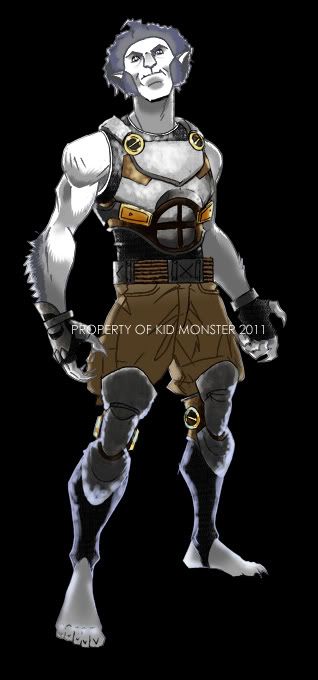 SUMMAH - 1ST LIEUTENANT
TORQUE - MECHANIC/HEAVY GUNNER

QIEU - PILOT
WIDGET - COMMUNICATIONS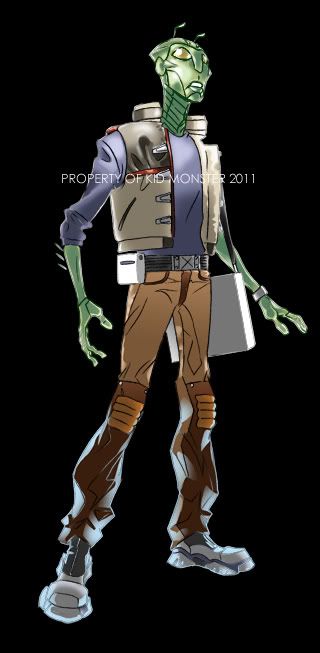 DOC - MEDIC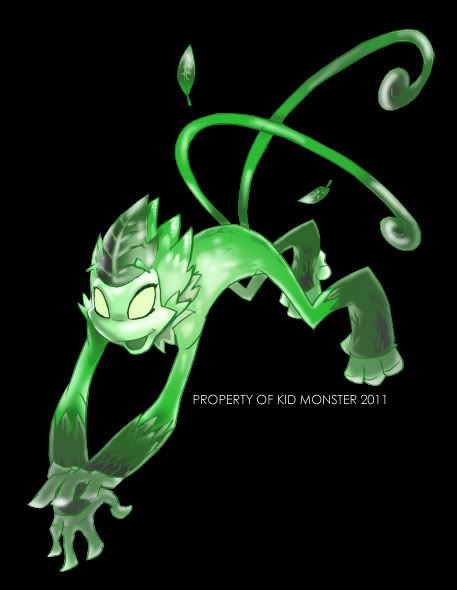 YVE (PRONOUNCED IVY) - TORQUE'S PET